Greater Portland Sustainability Education Network
A UNU Regional Center of Expertise on Education for Sustainable Development
Programs
Something for everyone.
Partners
It takes a region.
Global RCEs
Part of something bigger.
Meet GPSEN
As a Regional Center of Expertise on education for sustainable development by the United Nations University, we are part of a coalition of 146 RCEs around the world.
Learn More
What is a Regional Center of Expertise on Education for Sustainable Development? What is the geographic region for 'Greater Portland'? How is GPSEN supported?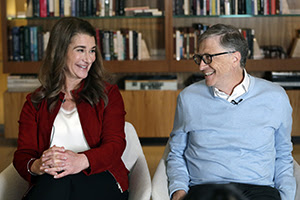 Philanthropists Bill and Melinda Gates made headlines last month as they both penned op-eds about their investments in global health — which total a cool $10 billion in the last two decades — and the need for continued global support in achieving Global Goal 3 on good...
read more
Receive the latest opportunities and news in sustainability education.
Our bi-monthly newsletter contains the latest updates to the Regional Hub and GPSEN programs.