Learn More
What is a Regional Center of Expertise on Education for Sustainable Development? What is the geographic region for 'Greater Portland'? How is GPSEN supported?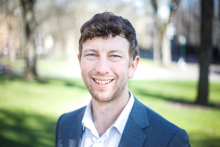 For over a decade, the Institute for Sustainable Solutions (ISS) at Portland State University has provided leadership in campus and community engagement, research and education around issues of livability, climate change and sustainable cities and regions. ISS's...
read more
Receive the latest opportunities and resources in sustainability education.
Our bi-monthly newsletter contains the latest updates to the Regional Hub and GPSEN programs.