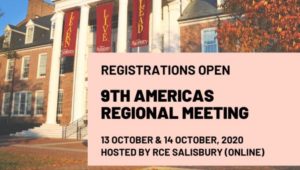 RCE Salisbury and the Bosserman Center of Conflict Resolution (Maryland, USA), acknowledged by United Nations University and United Nations Educational, Scientific and Cultural Organization (UNESCO), as the newest Regional Centre of Expertise on Education for Sustainable Development (RCE) in the United States, hosted the 9th Americas RCE Regional Meeting on October 13-14, 2020.  Led by Directors Dr. Brittany Foutz and Dr. Brian Polkinghorn, 445 people from 21 countries and 25 RCEs joined in the two-day event to learn about the impact of education for sustainable development (ESD) projects happening across North, Central, and South America.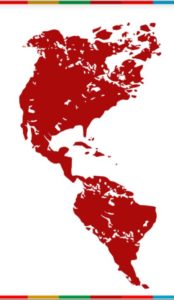 From youth empowerment in Texas, leadership development in Atlanta, cutting-edge research in Colombia, and the use of virtual tools to bridge communities with global events in Portland to teaching about indigenous wisdom in Canada and Peru, collaborating with government agencies in Georgetown, South Carolina, addressing poverty and social justice in Shenandoah Valley, Virginia, and the value of coordinating between RCEs, such as Greater Burlington, Vermont, and Puerto Rico, there were sustainability lessons for everyone.  Each group highlighted best practices and many of the projects are replicable and transcend regional challenges.
With the support of United Nations University and the RCE Service Centre, headquartered in Japan, this convening of regional and international sustainability leaders and practitioners offered a ray of hope for the power of collaboration and collective impact.