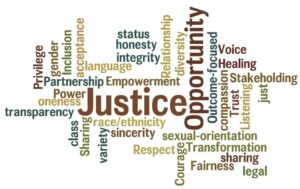 Friday, May 17
9:30 am – 3:00 pm
PCC Sylvania CC Oak and Elm (off of cafeteria)
Learning about environmental, social, and economic sustainability issues can be overwhelming, especially when considering how to create solutions to pressing problems.
"Empowering Students through Environmental Justice" is a "train-the-trainer" model that gives participants the opportunity to deconstruct environmental justice issues, gain resources and leadership skills to address these issues, and receive tools to engage in their communities to scale up their impact. We are committed to helping students, staff, faculty, and community members develop attitudes and behaviors that build empathy and empower participants to address challenging issues and advocate for change within and beyond their communities.
Led by PSU leader Kevin Thomas, the workshop will be open to all PCC students in addition to other students, educational leaders, and community members in the region, with a goal to train at least 30 participants, including at least 10 students of color and diverse backgrounds. As a train-the-trainer model, all materials are provided to prepare participants to be able to host their own trainings within their communities and help advance our collective impact.
Kevin Thomas, a Ph.D. candidate in urban studies and planning, has been working to better link PSU's diversity and cultural services with sustainability programs and efforts on campus and in the community.  Currently serving as the Interim Coordinator for the Pacific Islander, Asian & Asian American Cultural Center and a Healing Feathers Advocate in the Indigenous Nations Studies Department, he co-chaired PSU's Social Sustainability Month, which featured more than 15 panel discussions, film screenings, and other events on the topics of social justice, equity, and diversity, and their connections to environmental issues.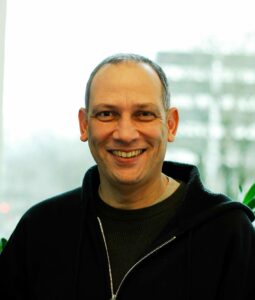 Thanks to funding from PCC's District Student Council, this event is free for PCC students and staff and only $15 for non-PCC participants. All food and training materials provided.  Please submit your registration fee at: https://gpsen.org/donate/
If you have any questions, please contact kdsmith@pcc.edu.