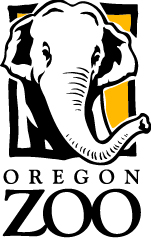 Zoo School Outreach Educator
Metro is hiring a Zoo School Outreach Educator at the Oregon Zoo. Bring your education and live-animal presentation skills to the Oregon Zoo, where you will support our groundbreaking wildlife education and conservation efforts. In this role, you will present live-animal programs for students in K-12 classrooms around the region and at the Oregon Zoo. Our ideal candidates have experience delivering informal programs in a school setting; are reliable, energetic and upbeat teammates; and demonstrate a personal and professional commitment to diversity, equity and inclusion.
Two part-time temporary positions (up to 20 hours per week) are available. Temporary employees are limited to a maximum of 1,040 hours per year.
Deadline to apply: October 28, 2019 by 5:00 pm, PDT. Salary is $16.07 hourly. Visit OregonMetro.gov/jobs for the complete job announcement and a link to our online hiring center. Metro is an Equal Opportunity/Affirmative Action Employer.
Event Navigation