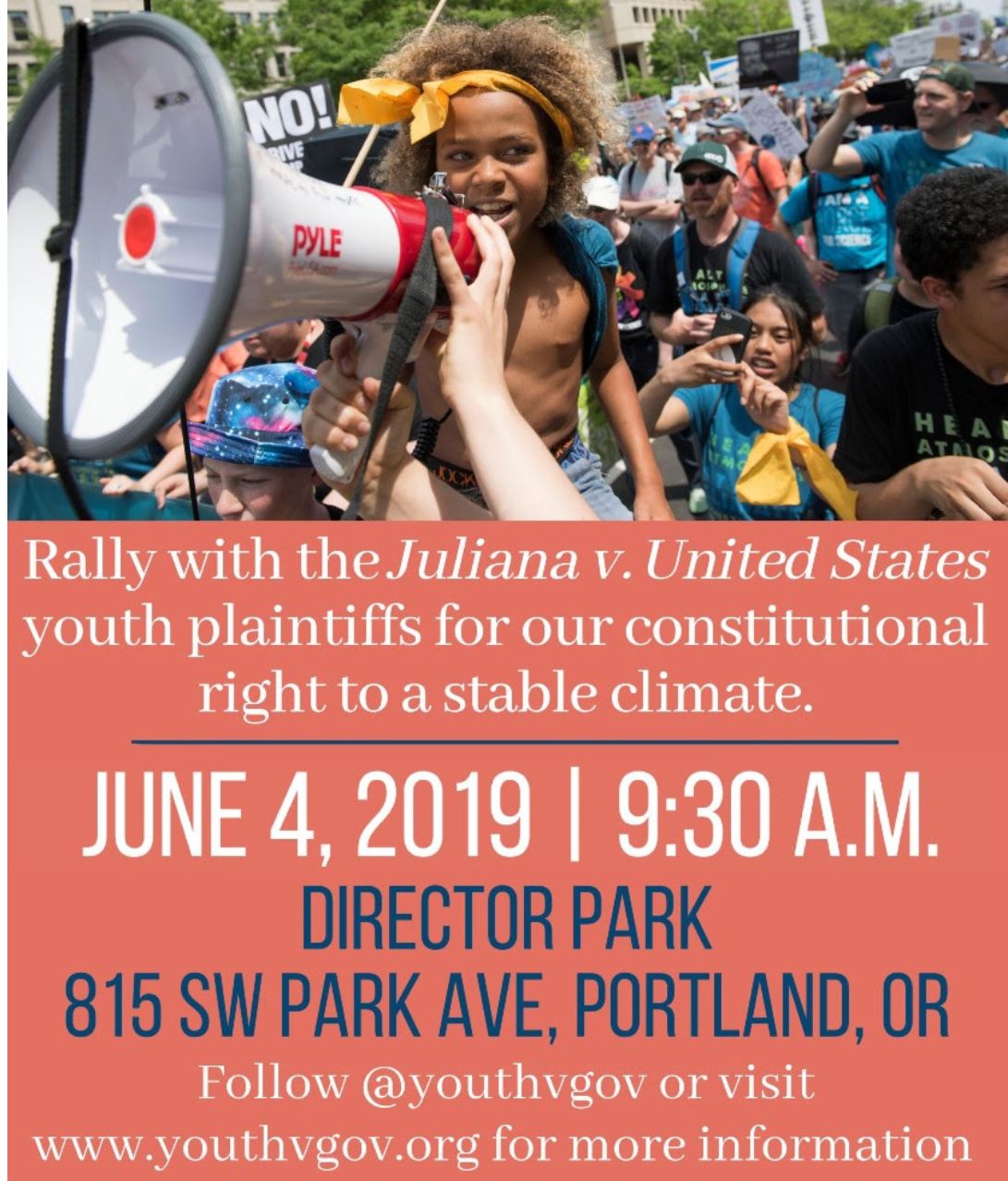 Youth v Gov Rally
June 4, 2019 @ 1:30 pm

-

3:00 pm

Free
On June 4 history will be made here in Portland. 21 young people are suing the federal government for their constitutional rights to life, liberty, and property. The Youth v. Gov case (AKA Juliana v. US) has its latest and most pivotal court date yet, right here in our city.
On June 4, they will have a hearing before the 9th Circuit Court here in Portland to rule on two issues:
Whether the case is constitutional, and should thus be heard by the supreme court, and;
Whether the plaintiffs' injunction to stop all new fossil fuel infrastructure projects will be accepted. (This injunction would stop all fossil fuel expansion operations in the US until the end of the trial!!)
This is a BIG DEAL!!
We need to show the judges, the politicians, and the world, that we support these young people and that this case must go forward! This will be a giant movement moment for the whole world, happening right here in our city. 1,000 people will be in attendance. Will you be one of them?