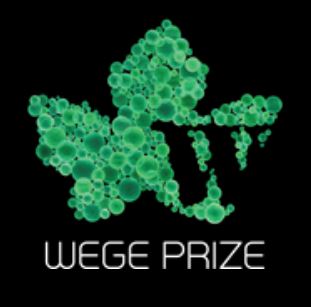 Wege Prize 2020
November 10, 2019 @ 11:30 pm
Less than 2 weeks left to apply for the Wege Prize.
Don't miss this unique opportunity to collaborate across boundaries, solve wicked problems, design for the circular economy, and compete for $30,000 USD in total cash prizes!
Wege Prize 2020 team applications are due no later than 11:59pm EST* on Sunday, November 10, 2019. NO LATE APPLICATIONS WILL BE ACCEPTED!
*The deadline is in Eastern Standard Time. View the Wege Prize 2020 Team Application Countdown Clock to see exactly how much time you have left. 
Apply now for an early review of your application to ensure your team is eligible to compete!
Whether you're looking to join a team or help build/mentor one, now's the time to begin.
Wege Prize 2020 teams must collaboratively design and propose a product, service, business/non-profit organization, or other solution to a wicked problem that can help us transition from a linear economic model to a circular economic model.
Did you know? Wege Prize teams are guided each step of the way by experts in the circular economy, sustainable business, green chemistry, industrial design, UX/UI design, digital fabrication, biomimicry, public policy, education, and more!
Any full-time undergraduate, graduate, or doctoral level college/university student in the world is eligible to compete!  And remember, diversity is the key to building a successful Wege Prize 2020 team.
To be eligible to compete, teams must:
Have exactly five (5) members
Represent at least three (3) different academic disciplines
Represent at least two (2) different academic institutions