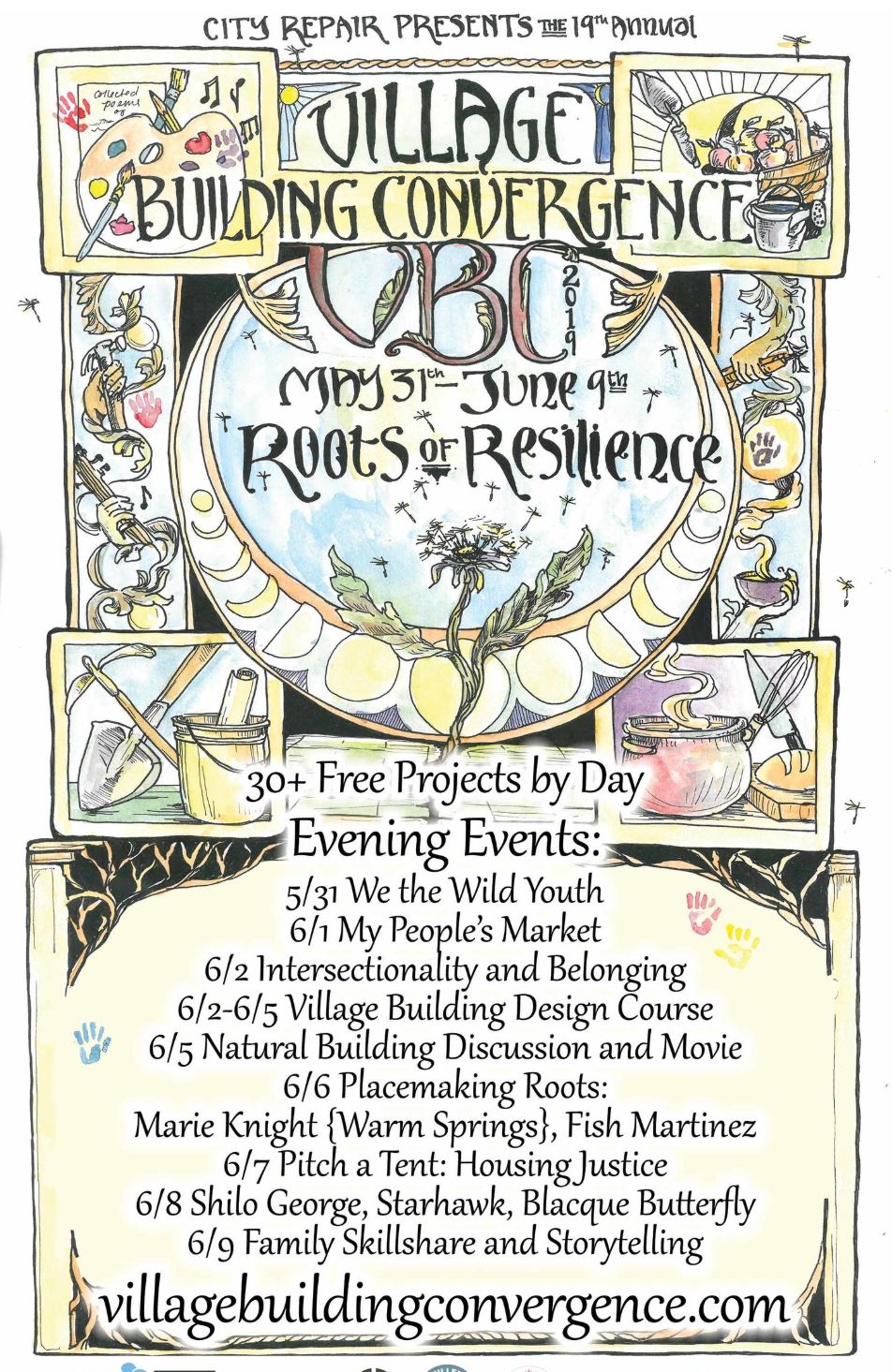 Village Building Convergence
May 31, 2019

-

June 9, 2019
The Village Building Convergence starts in just over a week!
Our Placemaking sites are finalizing their schedules, and we'll send up another update in a few days. About half of the sites have info now, and we're updating as the info comes in. Visit this page to see what's up in regards to street paintings, permaculture gardens, and natural building: https://villagebuildingconvergence.com/vbc19community-stories.
There are two placemaking sites having workparties this weekend. Please find info below by scrolling past the event listings.
Many volunteers are needed! We also have work trade options. Contact Kirk at kirk@cityrepair.org or 307-287-0005. Diversity, Equity & Inclusion (DEI) Scholarships available as well.