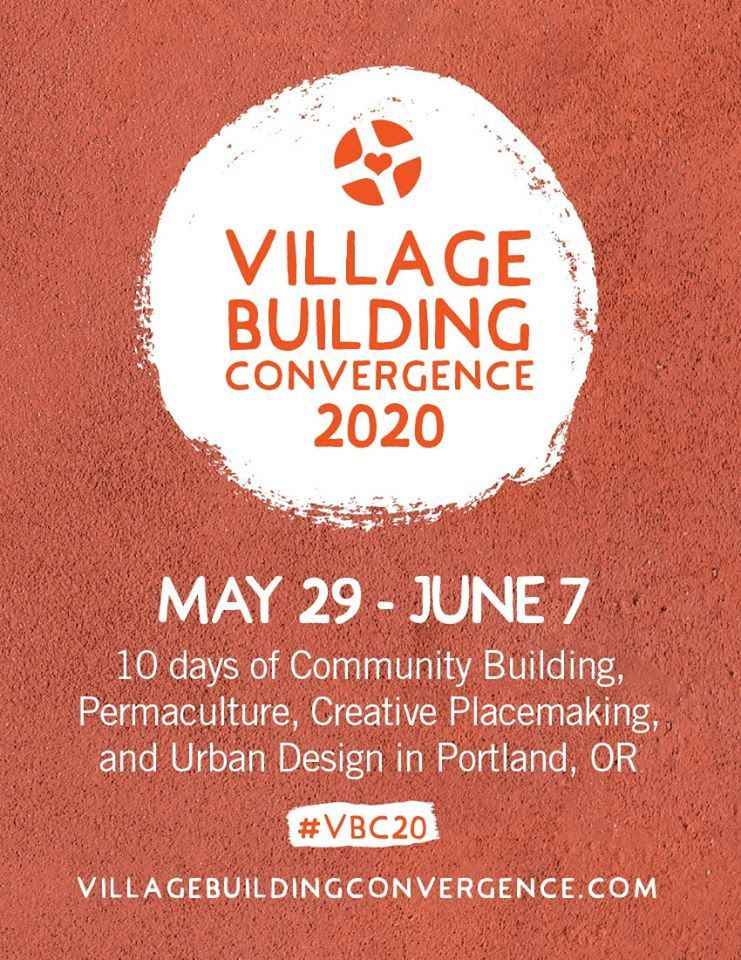 Village Building Convergence 2020
May 29

-

June 7

Varies
The Village Building Convergence is on its way!  Save the Date!
May 29 – June 07, 2020
Now in our 20th year, the Village Building Convergence (VBC) is City Repair's flagship event featuring over 30 community-built projects happening all over Portland. Additionally, the VBC hosts a series of evening events featuring speakers and local musicians.
We are in week three of our Placemaking Program as 35+ communities looks to start installing projects starting May 29th for the 20th annual Village Building Convergence(VBC).
Last week, Permaculture practitioners attend a workshop for community leaders to share about their worlds, including creating food forests, using biochar, and ecological restoration. After sharing, the Permies then consulted on site designs for the placemaking sites. Big thanks to Matt Bibeau, Meg Minneboo,Matt Gravel, Jonathon Brandt, Kira Smith, and Melanie Rios for volunteering your time to serve!
Volunteers and community support makes the VBC accessible! Check out upcoming opportunities below, donate today, or become a corporate sponsor for VBC 20.
And, if you missed this year's placemaking program we will teach an intensive workshop during VBC 20, click here for details!