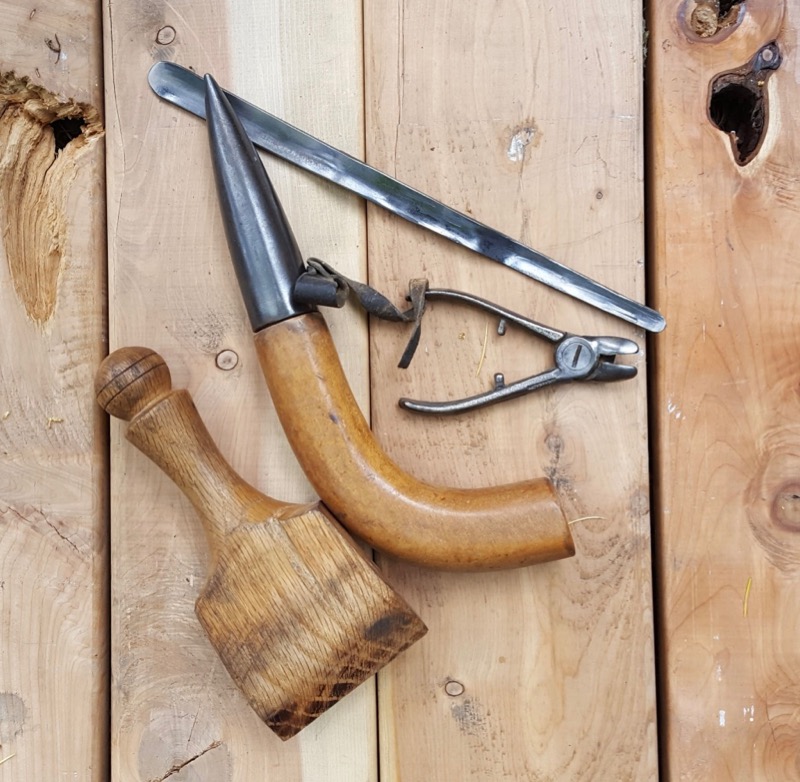 The History of Garden Tools – Seth Pauley, owner of Red Pig Hang-Forged Garden Tools
September 4, 2019 @ 7:00 pm

-

8:30 pm

$15
The story of garden tools is the story of humanity. Although tools have evolved from sticks and stones to bone and wood, to a wide range of modern plastics and metals, the work we do with the tools hasn't changed much. Seth Pauley of Red Pig Garden Tools will talk about the history of garden tools and how that history informs what tools we use today. He will also cover how to choose the right tool for the job, offer tips for digging and weeding more efficiently in the garden, and answer questions. The audience will be challenged by Seth's intriguing collection of old and unique tools ­- what on earth did they use that for?  The artisans at Red Pig Tools are the only blacksmiths in the United States specialized in hand forged garden tools for home gardeners, nurserymen, landscapers, and farmers. Seth himself is a craftsperson, writer, and student of history as well as a blacksmith. With a life-long devotion to the creative arts, from creative writing to ceramics to wood-working and now blacksmithing, Seth's interest in history and in learning obscure crafts has enabled him to learn his artistry through hands-on experience and direct contact with highly skilled and often renowned mentors.
All lectures will take place in the Manor House at Leach Botanical Garden.
6704 SE 122nd Ave., Portland OR 97236. Use Creekside Parking lot.
Doors open at 6:00 pm for refreshments and strolling in the Garden. Lectures begin at 7:00 pm.
Note. Although the link on Yapsody says PayPal, you don't need a PayPal account. After you click on Paypal, you have the option to pay with a credit card.
Please contact the Education Coordinator for more information: 503-823-1671 or jvrilakas@leachgarden.org
THANK YOU TO PORTLAND NURSERY, OUR PRESENTING SPONSOR