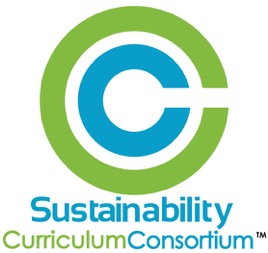 Teaching to the SDGs through Sustainability Action Research and Sustainable Business Curricula
March 20, 2019 @ 11:00 am

-

12:30 pm

Free
The United Nations Sustainable Development Goals (SDGs) for 2030 provide colleges and universities an unprecedented opportunity to prepare our students for careers that address a universally recognized set of global goals for humanity. But how can we effectively integrate the SDGs into our curricula? What sort of academic preparation should we provide?
AASHE STARS Gold-rated George Mason University provides a model for how curricula from general education through to graduate education address sustainability writ large, and the SDGs in particular. After introducing this university's diverse means for engaging students in learning and acting to advance the SDGs, this webinar will focus in on to advanced undergraduate courses – one focused on sustainability action research, the other on business and sustainability – in order to model how the SDGs can bring pragmatism and shared direction into students learning in professional development. Specific lesson plans and their outcomes will be shared, along with discussion of how trade-offs and strategic integration across global goals help to advance students' higher order problem-solving skills with respect to wicked sustainability problems. We will conclude with an exploration of how businesses and higher education may collaborate to prepare the next generation of leaders, professionals, and citizens to realize the SDGs' bold and critical global vision for the next decade of sustainable development.  For more information about George Mason University's initiatives, please email: sustainu@gmu.edu
Dann Sklarew is a Professor of Applied Ecology and Sustainability Science and the Coordinator of Sustainability Initiatives at George Mason University. His research and teaching focus upon realizing ecological stewardship and sustainability at personal to global scales. Initiatives have ranged from automating early warning of seasonal drought in sub-Saharan Africa to analyzing impacts of climate variability on Potomac River pollution and eutrophication. Dr. Sklarew has chaired over twenty graduate committees and served as the principal investigator for one million dollars in sponsored projects involving over 40,000 secondary school students, a national telecommunications company, Virginia's most populous locality, and others.  Dr. Sklarew contributions have been recognized with receipt of Mason's Sustainability Hero Award, Teaching Excellence Award, Career Connection Faculty of the Year Award, and Jack Wood Award for Town-Gown Relations, as well as other local and national awards for teams of which he was a partner.