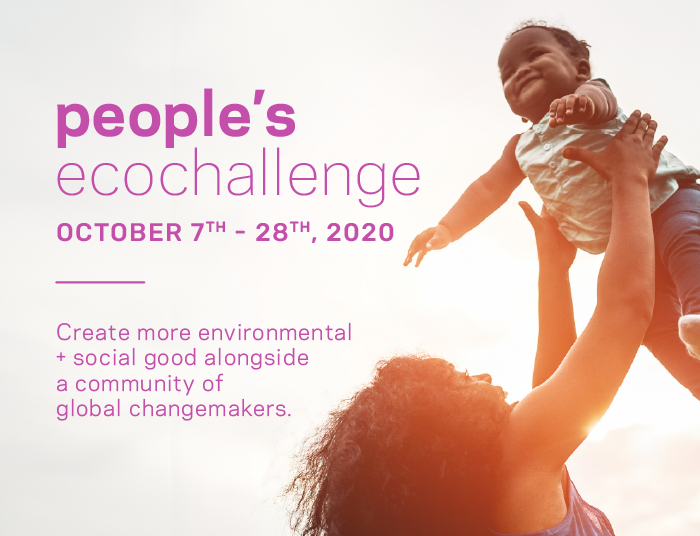 Start building your team for People's Ecochallenge 2020!
October 7

-

October 28

Free
Dear Ecochallenger,
Our Ecochallenges have been immensely positive in our collective impact because of you and your team leadership. So we are reaching out to you again to invite you to build yet another strong and committed team for this year's People's Ecochallenge.
We all know what's taking place around the world right now – to ourselves, our neighbors, our communities near and far. In the face of a global pandemic, unprecedented social justice movements, massive migrations, resource depletions, political and civil unrest, and overall disruptions to our daily lives (just to name a few), we know how significant it is right now to contribute as much good as possible.
So this October, join us in aligning your values with the actions you take. 
Focus on actions that uplift justice for every community, or focus on actions you can take directly from your home. 
Challenge yourself to p
ractice deeper sustainability and to engage in critical thinking, so that we may all live in and share a better world.
For Team Captains, we provide the following resources to support your team building:
We look forward to seeing what we can accomplish together this October. For now, let us know if you need anything else to build out your team! We will be in touch again later this month.
Event Navigation