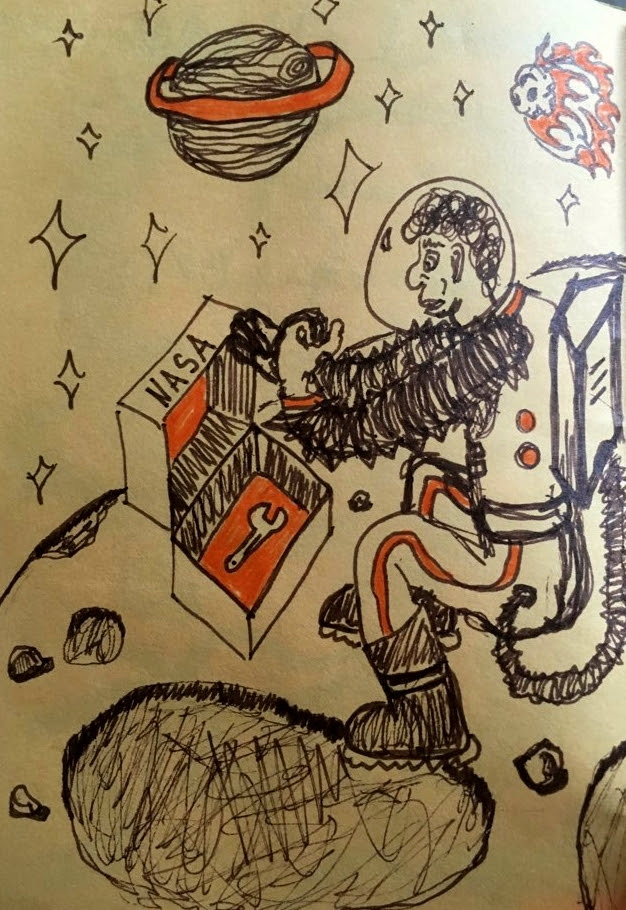 My People's Market
May 12, 2019 @ 8:00 am

-

June 1, 2019 @ 5:00 pm
My People's Market is back! Mark your calendars for June 1st. #MarketOfTheFuture is here.
A DIVERSE MARKETPLACE OF MULTICULTURAL VENDORS
My People's Market is a marketplace re-imagined as a gathering of Portland's diverse and vibrant entrepreneurs, makers, artists, culinary wizards and beverage crafters.
Falling during the Village Building Converegnce, City Repair will be present with our T-Crab and a team of POC artists from our community are working out a painting design for a mural to be applied to the parking lot during the market.
The sketch is from Michael Stevens Jr, dreaming of Johannes who will be the first Eritrean-American in Space, while in the image below Jamaali Roberts works on sketches along with Kirk Rea (out of frame!).
We are looking for volunteers to help support applying the mural and to serve tea, while all help is welcome we are asking POC to come to the front. Contact kirk@cityrepair.org and more details coming soon!
Check out more work from the artists:
Michael – https://www.instagram.com/michaelstevensonjr/
Jamaali –https://www.instagram.com/jamjamart/
Kirk – doesn't have a website, but City Repair is his art practice so just come find him there!