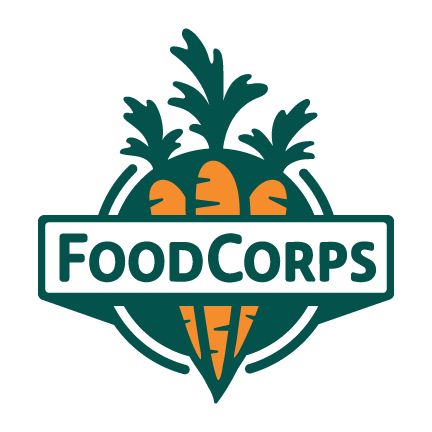 Job: Executive and Events Coordinator (Food Corps)
September 26, 2018 @ 8:00 am

-

October 13, 2018 @ 5:00 pm
What We're Looking For:
FoodCorps seeks an exceptionally motivated and highly organized candidate to provide critical support to the Executive Team and the Service Member Training Team of this rapidly scaling high-impact social enterprise. Reporting jointly to the Chief of Staff and the Associate Director of Training, the Executive and Events Coordinator will work closely with the Executive Team to ensure that the organization's senior leaders are operating with efficiency, order and impact, and will support the Training Team in planning and organizing bi-annual trainings that are critical for the success of our AmeriCorps Service Members. Thanks to the behind the scenes efforts of the Executive and Events Coordinator , we will leverage maximum benefit from our Executive Team, stay on target with our ambitious goals of growth and ongoing improvement, and run high-quality, well-planned trainings for our 228 Service Members. This is a full-time Coordinator-level position based in our Portland, OR office, requiring approximately 10% travel.
Who We Are:
FoodCorps believes every school should be a healthy school and every child – regardless of race, place or class – deserves to be well nourished and ready to learn. In underserved communities across the country, our AmeriCorps leaders teach students about healthy food through hands-on lessons, partner with farmers and food service workers to create nutritious and delicious school meals, and collaborate with communities to ensure a long-term culture of health. Building on this foundation of direct impact, FoodCorps pursues systemic strategies that will benefit all of our nation's 100,000 schools.
Who You Are:
You recognize that effective leadership meetings and successful senior management are critical engines of a well-run organization––and you are excited to be the oil that makes those engines run smoothly at FoodCorps. You are a hard-working, detail-oriented team player who can successfully juggle and complete competing priorities on tight deadlines. You are happy to work evenings or weekends when necessary and to travel 6-8 times per year. You are systems-oriented and enjoy managing complex projects that span from travel logistics to data analysis to planning of a staff retreat. You are an exceptionally clear, precise and confident communicator, with impeccable verbal and written skills. You are excited about and comfortable with working across multiple facets of the organization in close partnership with the Chief of Staff and the organization's senior leaders as well as in support of our Service Members across the country. You approach the work with humility, loyalty and a "no job too small" commitment to meeting the needs of your colleagues and your supervisors.
Core Responsibilities for the Executive Team:
Schedule, plan, take notes, and track follow-up for meetings of CEO and Executive Team
Coordinate CEO's internal responsibilities and work with the Chief of Staff to support strong management of VP-level staff
Interface with the Manager of CEO and Board Fundraising Initiatives, who is responsible for the CEO's outward-facing work
Support the Chief of Staff in managing cross-departmental projects and initiatives, taking an active role in monitoring progress towards achieving goals
Complete research, analysis and writing tasks and managing a variety of strategic special projects for all members of the Executive Team
Relieve administrative burden on Executive Team members, supporting them in travel booking, expense reporting, events planning and more
Core Responsibilities for the Training Team:
Fulfill key role in supporting the planning, logistics, and administration of service member trainings. This includes venue coordination, transportation logistics, menu development, lodging assignments, and event support. Includes travel to at least 3 trainings throughout the year
Travel booking and support for all service members to in-person events
Participation in planning committees for service member training, including note taking.
Support Associate Director of Training and planning committees in upholding commitments to hosting inclusive service member events
Participation in monthly departmental meetings
Skills of the Ideal Candidate:
Detail-oriented, with strong organizational skills and a passion for project management and excellent follow through
Dedicated to impeccable customer service and creative problem solving
Enjoys working with people and on teams; must be willing to both take direction and manage up
Has strong interpersonal acumen and ability to anticipate and address supervisor and staff needs
Brings intellectual curiosity and ability to think outside of the box to efficiently solve problems
Happy to work evenings or weekends when necessary and to travel 6-8 times per year
Comfortable in a fast-paced environment with an emphasis on technology and collaboration among our geographically distributed staff
Possesses excellent written and verbal abilities, strength in multi-tasking, goal-setting, and prioritization
Excels in a deadline-driven, high-pressure, entrepreneurial environment
Holds the highest standards of loyalty and ethics to safeguard confidential information
How to Apply:
Applications will be accepted until our ideal candidate is identified. To be considered, submit your résumé, cover letter and salary requirements through our hiring site at http://foodcorps.hiringthing.com/.
FoodCorps pays salaries that are competitive with nonprofits of our budget size and geographic location, and offers generous vacation and medical benefits, 401(k) matching, professional development funds and a sabbatical policy.
This position is a Coordinator role with a salary range beginning at $40,000 per year.
People of color, people with disabilities, veterans and LGBTQ candidates are strongly encouraged to apply. FoodCorps is committed to a diverse workplace, and to supporting our staff with ongoing career development opportunities. FoodCorps is an equal opportunity employer and does not discriminate in its employment decisions. FoodCorps provides reasonable accommodations to applicants and employees as required by law.
Applicants with disabilities may request reasonable accommodation at any point in the employment process.
PROFESSIONAL LEVEL
None specified
MINIMUM EDUCATION REQUIRED
No requirement