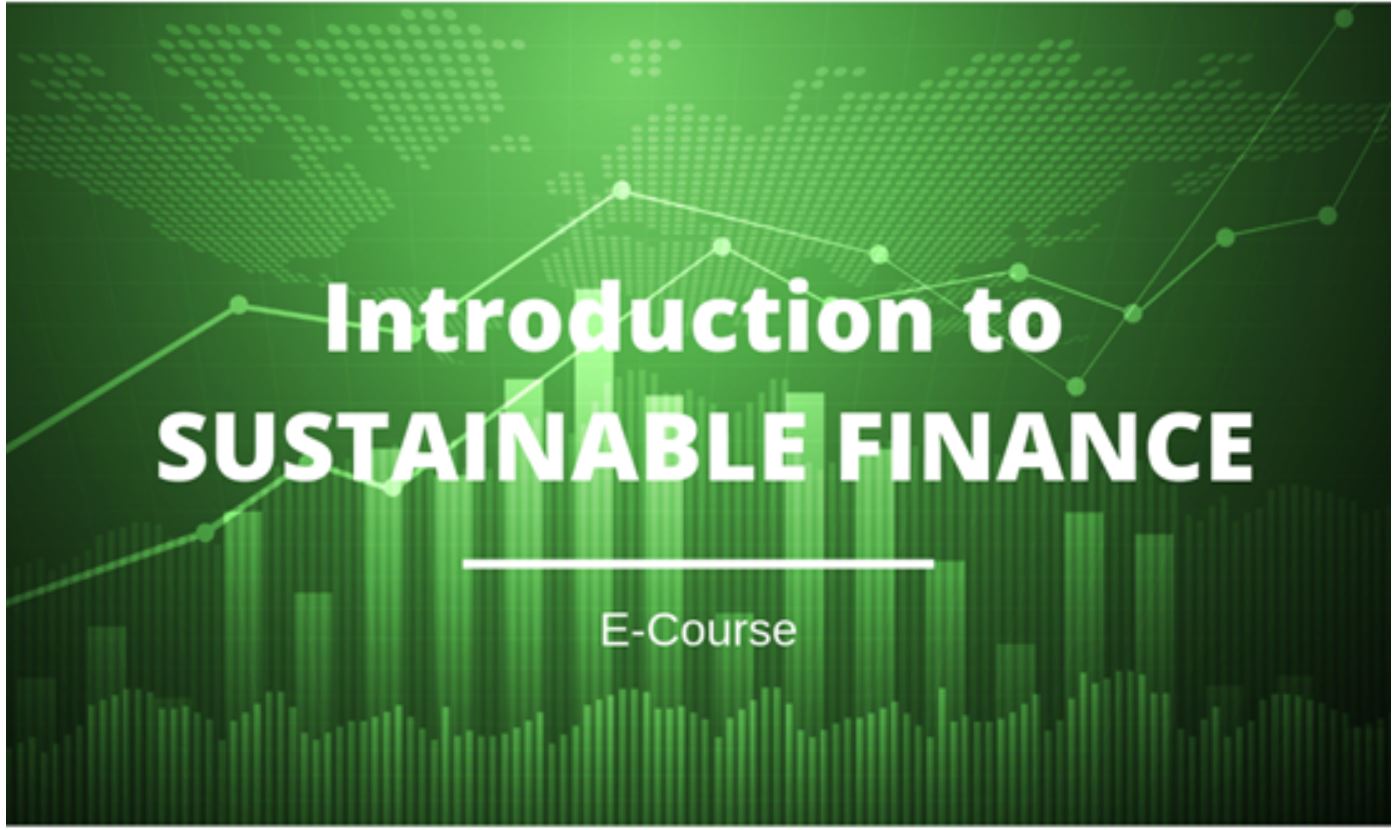 Introduction to Sustainable Finance
June 4, 2019 @ 8:00 am

-

5:00 pm

Free
It is with great pleasure that GIZ, SEB and PAGE launch the e-learning course "Introduction to Sustainable Finance" available free-of-charge through UN CC:e-Learn.
The course is a tool to learn about the basics of Sustainable Finance while providing several opportunities to dive deeper. The triple bottom line, which Sustainable Finance advocates, measures not only economic returns, but also positive environmental and social returns. In this e-learning participants will learn about sustainable financial products, ESG risks, market trends, regulation and the challenges ahead.
The e-learning course shares valuable insights of the Strategic Alliance of GIZ and SEB and our technical partner CICERO, gained during activities in emerging economies and interactions with market participants worldwide. Furthermore, it builds on SEB's path-breaking collaborations with Sustainable Finance leaders such as The World Bank, EIB, KfW, ADB, AfDB, and a large amount of institutional investors.
We hope the course creates value for its participants and contributes to the building of awareness, knowledge and dialogue.
The course is aimed at:
·         Banking professionals
·         Individuals or institutions that are considering to issue or invest in sustainable securities
·         Professionals involved in underwriting, research, consultancy or other professional services for sustainable financial instruments
·         Policy makers and government officials involved in setting up policy frameworks for sustainable development and in particular sustainable finance
·         Other individuals/students/institutions with an interest in sustainable finance
After completing the course, participants will be able to:
·         Describe, understand and discuss current developments and trends in the area of sustainable finance;
·         Distinguish between different types of sustainable finance products and relevant eligibility criteria;
·         Understand the relevance of environmental, social and governance (ESG) risks, including climate-related risks
·         Discuss opportunities, challenges, and enabling conditions for countries to benefit from growing sustainable investment opportunities;
·         Identify opportunities for the public and private sectors to issue green bonds and green loans.
The e-learning programme is divided into three modules:
1.      Fundamentals of Sustainable Finance
2.      The Sustainable Finance Market
3.      Sustainable Finance Products: Green Bonds and Green Loans
Each module is composed of several lessons. Participants can navigate through the modules and lessons according to their individual interests and level of knowledge.
Available on UN CC:e-Learn.