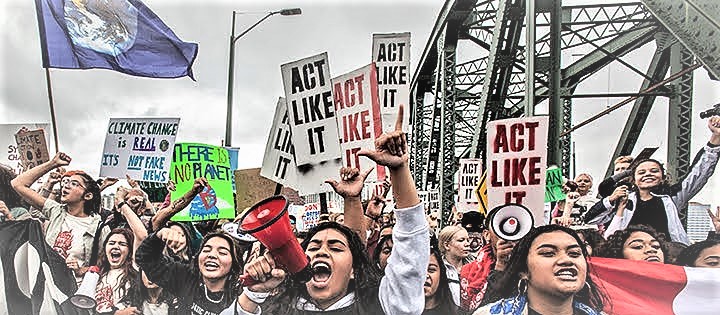 GPSEN's Virtual Sustainability Symposium
April 17 @ 12:00 pm

-

2:30 pm

Donations accepted.
While we cannot host our full Symposium program at PCC Cascade, we would like to highlight some of our amazing speakers in a series of on-line events, beginning with our Mini-Symposium, on our scheduled day of celebration, on April 17, to share their cutting-edge sustainability work with you.  Join "A Call for Action" and help us kick off the 50th anniversary of Earth Day with lessons in permaculture and social justice and conversations on how to create resilience in our community.  We acknowledge and honor everyone who is making a difference in our communities!
Featured speakers include:
Serena Dressel, GPSEN Board President and Portland State University, Welcome and Celebration of Sustainability Leadership Award Winners
Kim Smith, GPSEN and Portland Community College, "ESD for 2030: The Future Depends on Us!"
Marisha Auerbach, Portland Community College and Oregon State University, "Permaculture and Food Forests as a Tool for Climate Stability and Community Resilience"
S. Nicki Youngsma, Artist & Editor, Home Orchard Society, "Agrobiodiversity in Context of Food Security"
Jolie Donohue, PCC Cascade Learning Garden Coordinator, "Social Justice Through Gardening"
Sherrie Villmark, Program Director, Community Energy Project, "Community Solar and Equity"
Neeraja Havaligi, GPSEN Executive Director, "A Dialogue on Action and Resilience"
In response to health, economic, social, and environmental crises, this is a time for action, together, for the benefit of all.  Please join us in the powerful learning experience and celebration of our Sustainability Leadership Award winners.