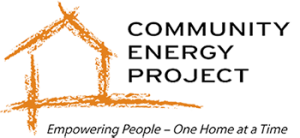 Climate Justice Associate
POSITION DESCRIPTION
MISSION Community Energy Project believes that everyone deserves a safe, healthy, efficient home regardless of income.
TITLE Climate Justice Associate
COMPENSATION $22 to $25 hour, (full-time, nonexempt) paid sick and vacation; health insurance fully paid; employer retirement contribution.
REPORTS TO Executive Director
POSITION SUMMARY
The Climate Justice Associate is a new position that will lead the effort to develop CEP's advocacy and policy program in energy justice, climate justice and housing. The position coordinates efforts between multiple staff and board; will draft policy documents and public comments; and represent CEP in stakeholder groups. In addition, this position will manage CEP's strategic planning committees and ensure they develop and use a Climate Justice lens. Finally, this position will support the board and Executive Director as needed.
ESSENTIAL RESPONSIBILITIES
Policy Development (60%)
a. Manage development and updating of CEP advocacy policy, guidelines and rules
b. Draft CEP public comments, letters and other communications
c. Write copy for advocacy communications and marketing materials
d. Research and track policy issues in energy justice, climate justice and housing
e. Lead effort to set yearly policy agenda with other staff and board
f. Represent CEP in advocacy efforts with partners, stakeholders and government agencies
g. Provide administrative support for advocacy program
a. Prepare for events, meetings and travel
b. Schedule internal and external meetings
c. Coordinate advocacy efforts and create a master calendar for organization and other staff
Strategic Planning Coordination (30%)
a. Help committees develop and use a Climate Justice lens for evaluating plans and work
b. Schedule all strategic planning committees
c. Actively participate in meetings
d. Maintain committee notes and documents
e. Support committee chairs as needed
Executive and Board Coordination (10%)
a. Provide assistance to the Executive Director including drafting formal correspondence and other duties as assigned
b. Provide support to the Board of Directors by preparing board packets, scheduling the meetings, and taking minutes
QUALIFICATIONS and REQUIREMENTS
1. Minimum Bachelor's Degree required, or five years' experience in a nonprofit setting.
2. Prior experience in public policy or advocacy development. Work in energy policy, environmental policy or climate policy is highly desirable.
3. Strong writing and editing skills for policy papers, public comments, and communications.
4. Motivated and analytical self-starter who is highly organized, creative, and solutions-oriented.
5. Strong administrative skills and attention to details.
6. First-rate critical thinking, problem solving, and time management skills are an absolute must
7. Excellent interpersonal skills—able to manage and communicate effectively with diverse individuals and groups of people in a variety of manners.
8. Experience working with Microsoft Excel, Word, and PowerPoint.
9. Presentation skills highly desirable.
10. Strong interest in environmental & social justice issues and community development.
11. Demonstrated personal or professional experience with culturally-informed services to diverse and traditionally underserved groups (e.g. BIPOC, LGBTQIA+, low-income) is highly desirable.
TO APPLY
Send resume, cover letter, and two writing samples to charity@communityenergyproject.org by Dec 7th, 9am