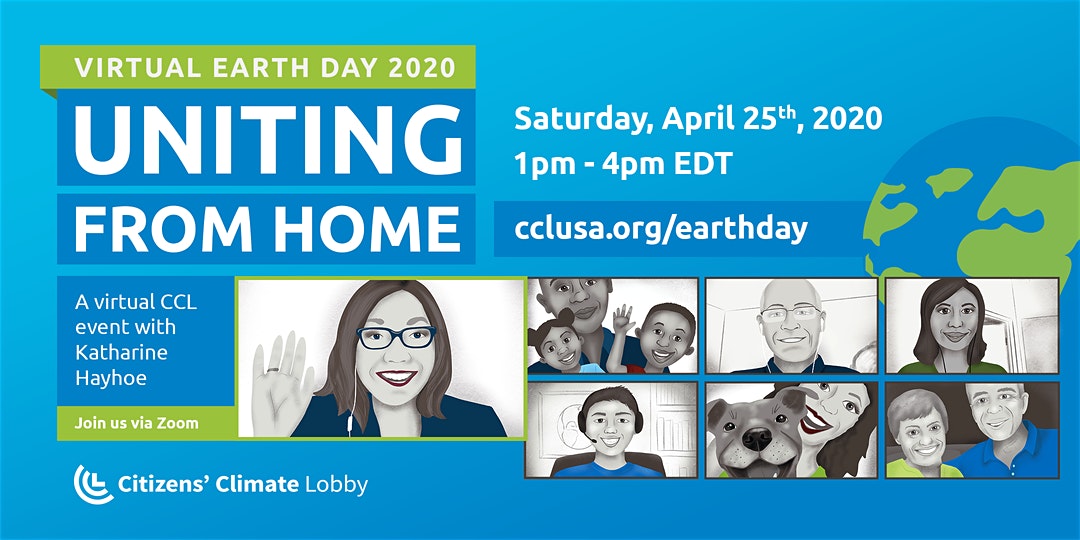 CCL Virtual Earth Day: Uniting from Home
April 25, 2020 @ 10:00 am

-

1:00 pm

Free
Are you in need of climate hope?
Citizens Climate Lobby is hosting a virtual earth event day this year. Included in this community event; climate advocate training, CCL volunteer spotlight panel, a 90 minute session titled "Climate Organizing during the Pandemic", and a two hour session titled "Depolarizing Within: A Better Way to Prepare for Climate Discussions" presented by Braver Angels.
With social distancing during the COVID-19 crisis precluding in-person events and celebrations of the 50th anniversary of Earth Day,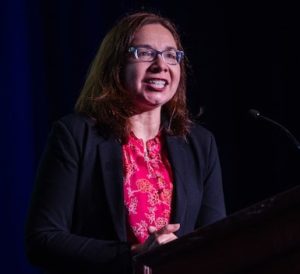 CCL will host a special online event on April 25 at 1 p.m. ET: Uniting from Home: A virtual CCL event with Katharine Hayhoe.
After hearing from CCL Executive Director Mark Reynolds and Dr. Hayhoe, participants will be invited to take an action. They can then join one of several breakout sessions for special training, including Climate Advocate Training for those who are new to CCL. Other sessions will be led by Better Angels and CCL staff. We'll also have a panel of volunteers who are featured in our video documentaries.
CCL volunteers are encouraged to invite others to this special event.
"Because of Earth Day, April is usually one of our biggest months for grassroots outreach," said Madeleine Para, CCL VP for Programs. "This year, of course, our volunteers won't be able to do that kind of outreach, so we hope this event will give everyone an opportunity to introduce friends and neighbors to CCL."
Registration now open for our event on April 25th. Register here.