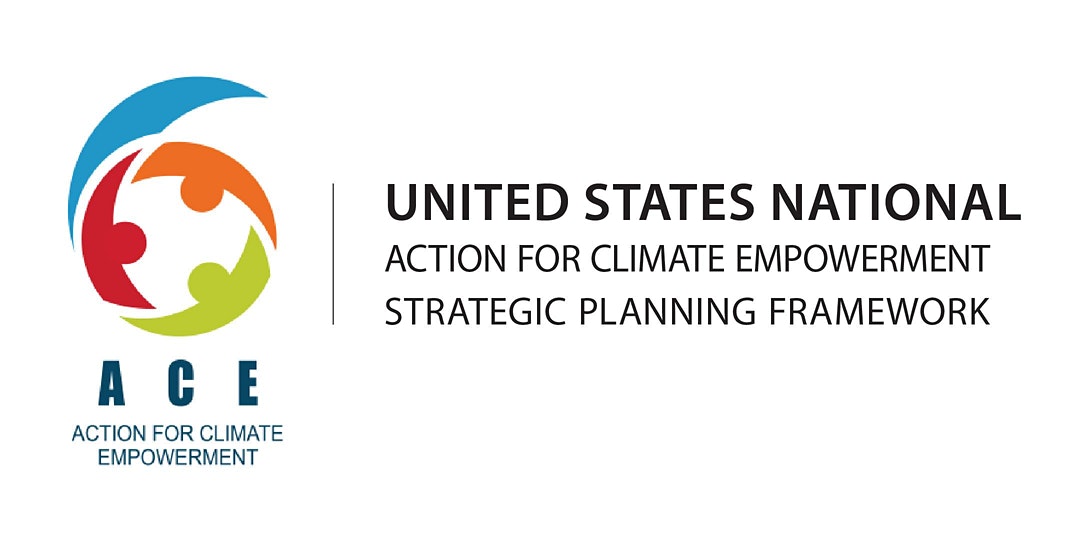 ACTION FOR CLIMATE EMPOWERMENT: BUILDING A U.S. NATIONAL PLAN
August 6, 2020 @ 1:00 pm

-

3:00 pm

Free
Please join us for a series of dialogues to develop an Action for Climate Empowerment: Building a U.S. National Strategic Planning Framework.
"Let's get serious. We need more public engagement. We need more awareness. We need more accountability for those in public life who are making these decisions. … That's really how simple it really is right now. … So, my friends, the component of ACE that is awareness and engagement is key to winning this fight."
— John Kerry
Under guidance from the United Nations Framework Convention on Climate Change (UNFCCC) Article 6, nations are encouraged to develop their strategic plans to build public engagement, education, and participation in finding and implementing climate solutions. These actions, referenced in Article 6 are more broadly known  as "Action for Climate Empowerment" (ACE). In the absence of an ACE strategic planning initiative by the U.S. federal government, members of the nation's ACE community who have deep experience in climate change  are advancing this important work by building a strategic planning framework to start the process.
We invite you to join your peers from across the wide range of ACE-relevant fields for dialogs that will inform the building of the strategic planning framework. The resulting framework, which you and other experts will have the opportunity to review, is intended to guide development of an ACE National Strategic Plan in 2021 as part of the United States' next Nationally Determined Contribution to the Paris Climate Agreement. The plan will establish priorities for national policy and funding and foster productive collaborations on the regional, national, and international levels. When completed, this process will yield the first ACE Strategic Plan produced by any major emitting country.
Click HERE to register for this free event!