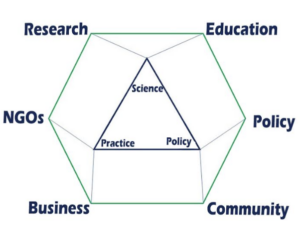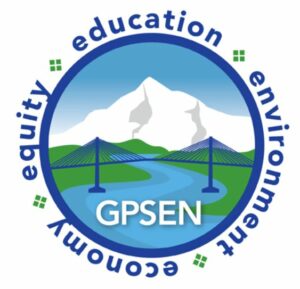 Decolonizing Sustainability: Cooperative Approaches to Environmental Preservation
Rising to the challenge of keeping our community engaged for sustainability, while respecting social distancing requirements, the Bridging for Sustainability event hosted the second installment of its innovative series, focused on the UN's Sustainable Development Goals. The event served to be the first successful virtual session.
These groundbreaking events highlight the work being done in science, practice and policy locally, and align with the  UN's SDGs as well. The event  brings interested community members, businesses, agencies and experts to a common platform to share their work, and encourage dialogue to explore common grounds for partnerships, further fostering the spirit of collaboration.
With our second event focusing on SDG 14 (Life Below Water) and SDG 15 (Life on Land), our speakers guided the conversation to topics such as wetlands restoration, habitat preservation, and the philosophical interpretation of conservation and ecosystem services and examined our roles as beneficiaries of these services. Our panel included Cassie Cohen and Ibrahim Mubarak from Portland Harbor Community Coalition (PHCC); Kevin Thomas, a PhD candidate from PSU, with extensive knowledge of indigenous culture; and Ryan Rittenhouse, representing Friends of the Columbia Gorge.
Cassie and Ibrahim were the first to speak, choosing to begin by elaborating on the purpose and mission of PHCC. PHCC is a coalition of 40 varying organizations ranging from Neighborhood Associations to Environmental Justice Advocates. This collaboration of various community partners came together with the goal of elevating the position of the most impacted demographics of our community in the billion-dollar federal cleanup of the 11-mile wide Willamette River Superfund site in Portland Harbor. Establishing this, Cassie and Ibrahim proceeded to answer the following three questions, based in the Talanoa Dialogue model, which we shared with them earlier as a guideline:
Where Are We
Cleanup of the Superfund site is still moving forward, despite change in EPA regulations
Since the cleanup is not complete, there are still ongoing exposures of toxins that cause cancer and other harmful detriments to people and wildlife
There is a profound negative impact on the houseless community. This population has been 'swept' from their communities, ending up on the outskirts of our city. There they rely on the toxic Willamette River for food, drinking water, and their garden water supply, resulting in illness.
Where Do We Want to Go?
A safe non-toxic river for both humans and wildlife
Increased access to the Superfund site once the cleanup is complete
Equitable cleaning of the site: training our current community members (particularly members of the houseless population) to allow for job placement and experience
Further development of partnerships
How Will We Get There?
Community Benefits Agreement: Expand the number of community members and organizations with a stake/interest in this cleanup to ensure accountability
Stop 'Sweeps' of the houseless population
By appealing to the Talanoa style of thought and organization, PHCC is able to clearly define and communicate the tangible steps they need to take to reach their goals.
Kevin Thomas followed PHCC, with an approach centered around the importance of Native American philosophy, culture, and representation in environmental sustainability efforts. The crux of his presentation is summarized by the following quote, spoken by Kevin towards the end of his presentation:
"We need to change our outlook, worldview, and value system when it comes to determining the best way to engage with nature and to view and teach sustainability."
Drawing from his extensive experience working with Native American communities, Kevin firmly takes a stance that we need to decolonize sustainability, making it more accessible to marginalized populations. Our current western, euro-centric approach to sustainability isolates the most vulnerable of us from this process, and simply is not working. Kevin believes that we need to reimagine how we look at sustainability, the environment, and our place in it. His proposed method of success draws from Native American philosophies and cultures, which place particular importance on the individual's responsibility to the environment.
Kevin argues that implementing this lens, as well as the 7th generation principle (deciding what action to take based on what will happen 7 generations in the future), would have reduced the loss of the Oak Savannas and helped to prevent the Flint water crisis.  However, due to prejudice and racism, Native American thought and participation has been largely stifled, further contributing to our current environmental crisis. To help combat this stigma, Kevin proposed that each person ask themselves how familiar they are with indigenous methods and theories of land management. If the answer is, "not at all," it is up to each individual to fill this gap in their education.
The 7th Generation principle was a natural lead-in to the work of Friends of the Columbia Gorge, presented by Ryan Rittenhouse.  This is the only non-profit focused on preserving and protecting the Columbia River Gorge National Scenic Area. The work that Ryan is engaged in is primarily focused on SDG 14 (Life Below Water). His work focused on wetlands preservation efforts specially aimed at preserving salmon habitat.  Identifying the two main threats to salmon as dams and loss of habitat, Friends of the Columbia River Gorge have levied their resources to undertake the Steigerwald Habitat Restoration and Flood Control Project.
The project aims to restore the Steigerwald National Wildlife Refuge to its former wetlands state. Originally, this section of land acted as natural flood irrigation, providing an optimal environment for salmon habitation. After the land was privatized, the new owner chose to build a dike to allow for cattle ranching on the land. With this move, both the wetlands and salmon habitat were destroyed.  The Steigerwald Habitat Restoration and Flood Control Project seeks to reverse these changes.
Friends of the Columbia Gorge have spent many years, and countless resources, to negotiate the buying of the private land. Once purchased, the land will then be transferred to the control of the U.S. Fish and Wildlife Service, which manages National Wildlife Refuges, to preserve this land from future threats. Once this has occurred, the position of the levy will be altered, allowing once again for the restoration of these pertinent wetlands. Once complete, this project will become the largest wetlands restoration project in the Lower Columbia River Gorge, increasing the presence of wetlands by 17%.
The second event in the Bridging for Sustainability series required extensive innovation, creativity, and collaboration. Every person involved (from committee members to participants)  demonstrated their commitment to sustainable development, environmental preservation, and social change with the simple act of participating in the event.
Through collaborative partnerships and conversations, all of those who participated were able to gain insight to the work being done in our local community, where these efforts plan to move us in the future, and how we as a community can plan to get there. This dedication to collaborative change is especially noteworthy during the time of a global pandemic when our efforts for collaboration, for being present in the moment, are challenged. Yet, it is precisely these efforts that we need to ensure we have a future together.  To witness the full conversation, including our question and answer portion, please visit the GPSEN website and our YouTube channel, where you will consistently find the most up-to-date information about the Bridging for Sustainability series.